Here are a couple more recent prints.  Both are available now at my Etsy shop.  These are from this year, so we're getting closer to caught up on recent editions.  Monthly editions are still rolling out.
This first one was inspired by the song, The Jealous Crow by Chris Stuart and Janet Beazley.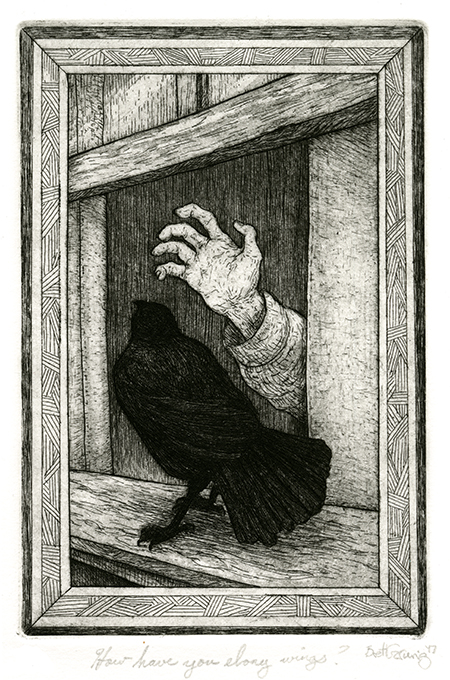 This second one was more of a general fantasy imagining, though it certainly owes something to imagery from Elizabeth Haydon's novel Rhapsody.