Hello, and good late February to you all!
Updates here have not been as often as we all might like, but I have been working, working, working, so it is what it is.  Happily, much of the work has been towards new art, some of which will have to wait for a future unveiling, some of which I can share with you now: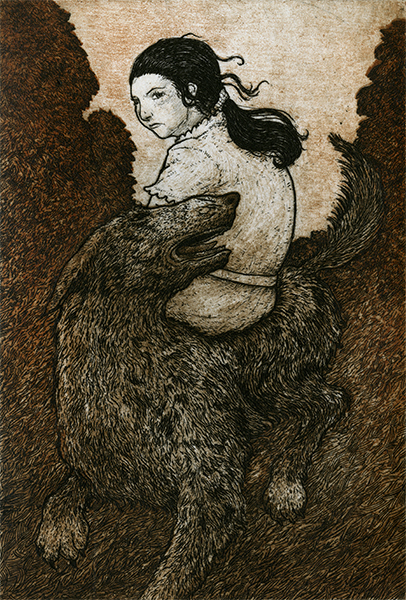 Now that the This Way, That Way series has been wrapped up, I have decided to play around with a few different technical concepts.  The Furies saw the return of soft ground and The Small-Toothed Dog sees the return of multi-plate color printing.  More experiments to come, I'm sure.
This newest print is based on a folktale found in The Folktales of England from the University of Chicago Press.  It's a variation of the Beauty and the Beast story in which the beast is actually a very large talking dog with tiny teeth.  Awesome.
Also, both the Small-Toothed Dog and the Furies are now available for sale through my Etsy shop.  Check it out!